Researchers at the University of Tokyo (UTokyo) announced on March 18 that they identified a drug that could prevent novel coronavirus infections by stopping virus entry into human cells at the early stage of infection. 
    Professor Junichiro Inoue and Assistant Professor Mizuki Yamamoto at the Institute of Medical Science, The University of Tokyo, said that they found Nafamostat to be effective in inhibiting novel coronavirus infection.
    Nafamostat is a substance used as a treatment for acute pancreatitis. A Japanese medical company, Nichi-Iko, developed the drug and sells it under the brand name "Fusan". The patent of the drug has expired and cheaper generic drugs already appear on the market.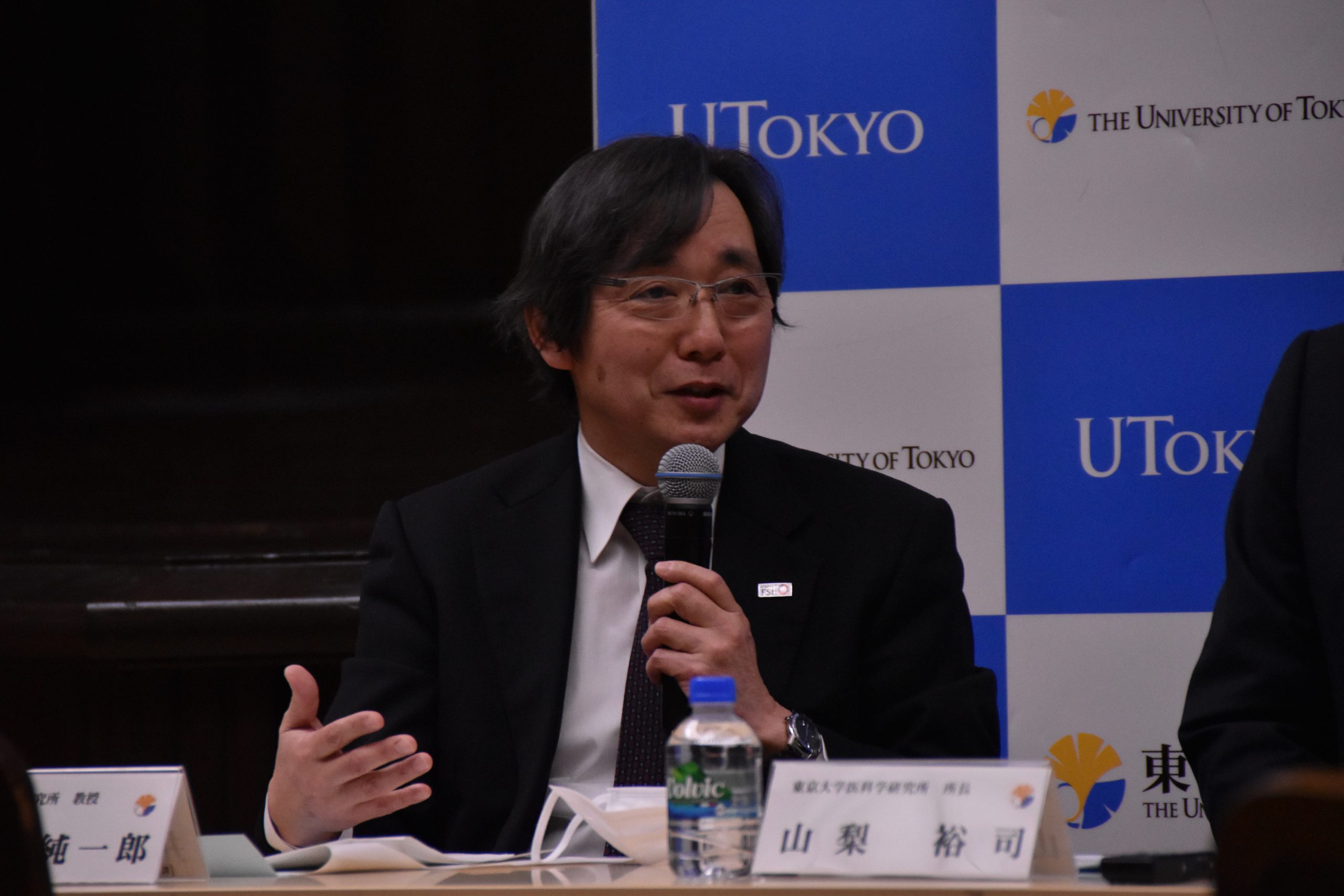 According to Professor Inoue, Nafamostat possibly prevents the first stage of infection, which is the fusion of the outer membrane of the SARS-CoV-2 with the human cell membrane. SARS-CoV-2 is the causative agent of the novel coronavirus infection (COVID-19).
    The effort to find an effective medication for COVID-19 is in progress in Japan and other countries. German researchers announced in early March that they found Camostat, a drug similar to Nafamostat, to be effective. 
    Camostat was also developed in Japan and has been prescribed as a treatment for acute pancreatitis and other diseases under the brand name "Foipan." However, according to the German researchers, patients need to be given higher doses of Camostat than the common use of the medicine in order to prevent the novel coronavirus infection. Another problem is that Camostat is approved only in Japan and Korea, so it will take time to use it as a treatment on humans in most countries.
    According to the announcement of UTokyo, Nafamostat can prevent the process of coronavirus infection with less than one-tenth concentration of Casmostat. Nafamostat is widely used in Japan and proves to be safe based on a sufficient number of clinical data. Thus, researchers can smoothly move on to clinical trials with Nafamostat, Professor Inoue said.
    "Professor Inoue and his team's discovery is not published as a scholarly work yet," President Makoto Gonokami of UTokyo said, "but I decided to hold a press conference considering its significant impact on society." He also announced the university's commitment to contain the novel coronavirus. 
    Professor Kyoji Moriya at the Department of Infection Control and Prevention, The University of Tokyo Hospital, explained that the researchers planned to work on the clinical applications of the new findings from this month to the beginning of next month, cooperating with hospitals and research institutes such as the National Center for Global Health and Medicine.
*This is an English version of the news flash published on March 18th.